Google Apps For Work
Google Apps is a cloud computing software tool offered by Google on a subscription basis that could provide your organization with an entirely new experience to collaborate and work online. It is a cloud based package designed for all kinds of business, be it big or small. You can work together not only with files and documents but work along with the chat and video conference option available. Google Apps as a package includes a variety of popular applications including Gmail, Google Drive, Google Docs, Google Calendar, Google Hangouts etc. A custom email address with 30 GB inbox space backed by 24 x7 support is the main highlight. It is a package of programs that effectively runs in a web browser to make your daily work schedule more easy and productive. Other than the normal software or program that needs to be updated many times, Google Apps is a welcome change for them.
Google Apps for work is an email solution provided by Google and this itself implies its authenticity. When it is Google that provides solutions for your work, it is the best mail solution available for email, online storage, calendar, meetings, video and more.
It's high time you switch over to Google Apps. Other Benefits:
Create unlimited user accounts
Company ID – Using your email in your domain and that too in Gmail is the best email solution a business can get. Such an email address at your own domain gives a professional feel. This leads to people look up your site thereby increasing traffic to your site.
Collaboration- The most used and the most talked about feature of Google Apps is its facility of collaboration.
Meet face to face – You can make use of Google Hangouts option and conduct video meetings with upto 10+ people on any device of your liking. You can even share your scree, created and edit documents and presentations, be on chat etc when you work.
30 GB inbox – You get much more for what you pay. 30 GB inbox is indeed huge a storage space. When the best mail servers offer 1 GB storage space and charges more for additional space, Google offers 30 GB inbox space.
Spam Filter- Google Apps offer the best spam protection for mails available. Just delete the messages in spam folder rather than manually checking and deleting all spam mails in the inbox.
Get mobile access to Google Apps, email, calendar and instant messaging through hangouts wherever you are and whichever device you use. Your mails, calendar, documents everything can be accessed on your mobile.
Google Apps users get 24x7 support from Google .Online support through email and phone also is available.
Storing all messages in cloud which can be accessed anytime- Google's cloud enables all data to be stored in the cloud. Multiple users can work on and edit a project by doing online editions.
Easy Set up – Google has created the most easy to follow tutorial videos and step by step instructions in setting the same. Just give a watch and voila, you are ready to use Google Apps.
Customize and brand user accounts, logos and colors and enjoy a whole new experience.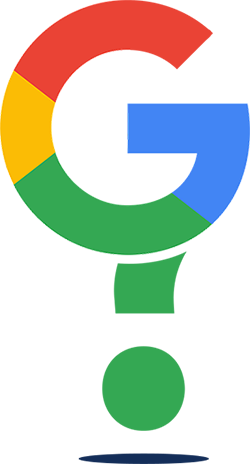 The below features make Google Apps the best long term solution for your company. It answers all your concerns on reliability, flexibility, cost effectiveness, upgradable technology of your emails etc. A lot of updations have already been done in Google Apps since its introduction which is still a continuous process. What more can you look for in an app??
Google Apps is a collaborative, real-time office productivity suite
The tools are designed to be simple, intuitive, & reliable
Many users will already be familiar with the tools in Google Apps
Access from any modern browser including on mobile devices.
Simple, predictable operating expense.
Enables you to easily add new users as you grow
Interoperates with existing Microsoft Office documents
Google Apps is extendable as a platform for the future of your company
Selling Google Apps means providing your customers with a complete communication and content production solution that requires only a browser to run. You're selling a suite of apps that includes:
Collaboration
Enterprise-Level Capabilities
Enterprise administrative controls
99.9% uptime service level agreement
Enterprise-level support
Message archiving and ediscovery called "Google Apps Vault"
Easy process automation with Google Apps Script
Integration with on-demand enterprise-computing resources called "Google Cloud Platform"
Call +971 6 552 9051 / send your enquiry to info@almeka.org for further details.
Contact Us Now